Check out my new website:
Eat What You Store.com
for more ideas on becoming organized and becoming Self-Reliant.
Barn raising! Well, actually, just a chicken coop, but it is as much of a barn as we are going to get for a while! Our little gals are getting bigger everyday, and soon will need a home to stay in outside. Scroll down for more photos of the fun coop we got!
Isn't she a beauty! We are so excited to have a coop for the chicks.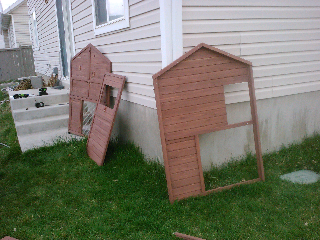 I kept telling my husband I thought he could build a coop. We even got a
book
on chicken coop plans. Every time I would mention James building one, he would say, "You have a lot of faith in my building abilities." Translation: Diana, you might not ever get a coop if I build one for you.
So, we found one that was 20% off at IFA near us and we bought it. Then, earlier this week, we pulled out the screw drivers, and put the kit together.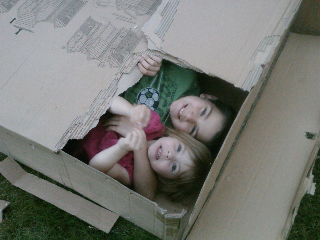 The box was so big that my kids thought it was a fun place to hide. And, our oldest was a wonderful help in putting it together.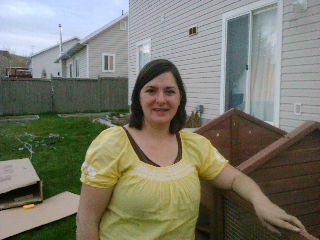 In all, it took about 2 hours to put together. If we were to do it again, we would start earlier in the day. By the time we were done, the sun had set and we were fighting to try to get the coop finished in the dark.
The next morning, my kids wanted a photo in front of the coop. They are so excited about the chickens!
What has been going on at your house this spring?
~Diana -
Independent Shelf Reliance Consultant